About
What is CFO as a service?
The financial function is at the heart of every business. Sound financial planning and management enable businesses to grow and flourish, while the lack thereof is always a fundamental reason for failure. Being entrepreneurs ourselves, we understand the significant role that finances play in the success of a business.
Many companies cannot afford to appoint a full-time CFO expert to navigate this aspect of their business, but also cannot afford to be without vital financial support.
CFO as a service is an external resource that is engaged to provide comprehensive financial insights and long-term strategic business support on a customized, on-demand basis thereby ensuring supreme flexibility in every stage of the business lifecycle. Crystal-clear, meaningful insights enable business owners and managers to better decision making and sustainable growth.
Compromised financial health is the reason 82% of business fail.
Make sure you take proper care of your company's financial well-being.
Why choose CFO as a service?
Affordability
Gain strategic perspective/input and executive class reporting before you can afford a CFO on a full-time basis. CFO as a service can secure the financial leadership you need at 50% of the standard full-time CFO cost.
Unique set of skills
CFO as a service provides a range of specialist skills and a team of resources that cannot be matched by a single CFO. With such a wide range of resources available, CFO as a service is able to tailor the solution to suit your needs.
Independent perspective
Gain financial insights on strategy and objective assessment of the financial performance of the business with an independent CFO, who does not leverage from personal relations within the company. All of this leads to better decision-making.
Confidence before investors and partners
Gain the confidence that you are working diligently to get accurate numbers and insights from your financial statements and reports.
Expertise expands with the company's needs
Expand the scope and level of sophistication only as you need it.
Sound financial insights
Solid financial data and a partner to interpret the story behind it.
Remote digital service
No need for paperwork and geographic limitations.
How can CFO Insights help?
With over 15 years of experience, our strength is in our unique combination of financial, entrepreneurial, and investment know-how. Our ability to understand your business specific needs at any point in its lifecycle enables us to align the right solution to your pressing needs and ensure your business remains competitive and adaptable to a changing economic climate. With the right mix of knowledge, skills, and experience our CFOs work with you to gain an in-depth understanding of every aspect of your business's financial function, enabling you to concentrate on scaling your business.
CFO Insights has a proprietary cloud-based integrated platform to produce custom financial analytics dashboards that make the financial picture of the business more clear, comprehensive, and easy to understand.
We are part of a wide network of accounting, legal, consulting and investment organizations, providing us with a unique capability to offer full suite of services, depending on the business needs.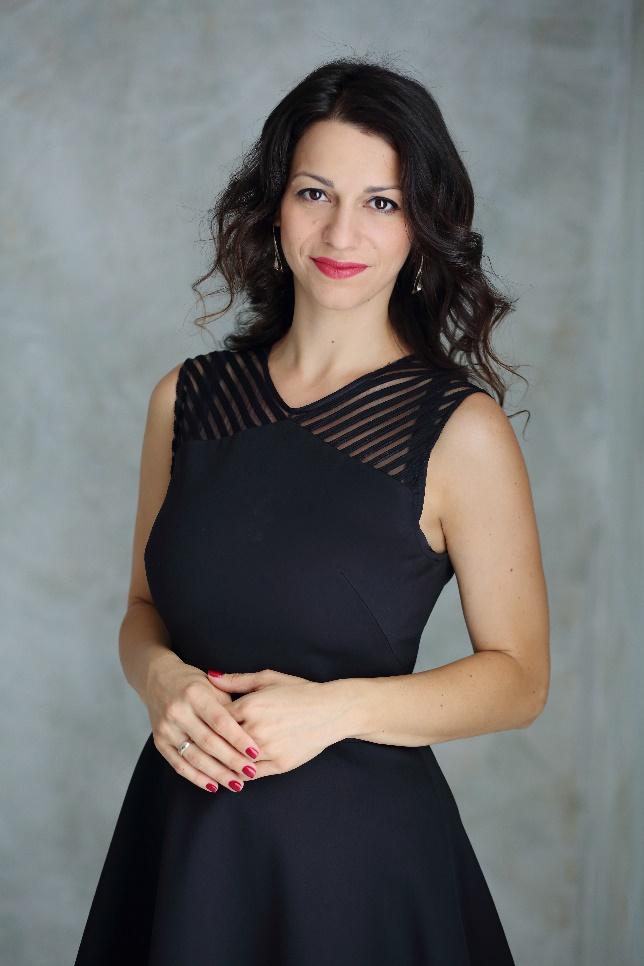 Diana Aladzhova, CFA
CEO / Founder
Diana Aladzhova is a finance executive and entrepreneur, specialized in SMEs financial management and investments. She has more than 8 years of experience in Private Equity, Venture Capital and Banking in the CEE Region.
Diana has financial expertise with SMEs, encompassing financial analysis and advice on strategy, budgeting, controlling, pricing, management reporting, investment and return analysis and stress testing. She has worked with companies from 10+ industries, managing investment deal structuring, including equity, mezzanine, convertible debt and hybrid instruments for growth, buyouts and M&A in the range EUR 300,000 – 5,000,000.
Diana is the co-founder of social impact e-commerce startup Box to Remember. With Box to Remember she reached 2xROI within 3 months of operations and 50% YoY growth, launching new-to-the-market products in the gift industry and supporting young people from the deaf community.
Diana holds an Msc in Finance and Private Equity from the London School of Economics and Political Science. She has successfully completed the CFA Institute program.