Who we are
CFO Insights is the first in Bulgaria provider of cloud-based CFO as a service, covering the gap for financial expertise for start-ups, growth companies, and medium enterprises. Our mission is to structure and manage the CFO function in your company, providing regular assistance with financial planning and management reporting, pricing, budgeting, and financial processes.
We deliver a full range of exceptional financial and strategic advisory service to enable clients to rethink, automate and scale their companies in the pursuit of business eminence.
CFO Insights' financial expertise in combination with its proprietary developed integrated platform provides interactive and comprehensive actionable financial insights anytime and anywhere to fuel better decisions.
We are more than your financial advisor, we strive to become your long-term financial partner, supporting you along the way to build a business that is well-governed, effectively operated and attractive to investment and funding.
A DEDICATED TEAM
Every member of our team is highly qualified and experienced financial expert with excellent track record.

PROFESSIONAL NETWORK
Our company is an active member of the innovation community and investment environment in Bulgaria. We have formal partnerships with first-ranked organizations, businesses and institutions, offering complementary services and expertise.

CLIENT FOCUS
We value client relationships. CFO Insights is assigned to your business and focused on serving your specific business needs.

INDUSTRY EXPERTISE
We have built expertise within varied sectors, including Healthcare, Logistics, Manufacturing, FMCG, Retail and Wholesale, Industrials, Hospitality, SaaS
Finance and strategy go hand in hand.
Make sure your strategic decisions rest on solid financial data and expertise.
Our Approach
STRATEGY
We analyze where your business is right now considering where you want to be. Our team focuses on each element of your operations to ensure it is properly covered from financial perspective. We design an achievable financial plan, processes and customized reporting to make sure you are fully prepared to pursue your goals.
IMPLEMENTATION & HANDS ON APPROACH
We don't just give you the financial means towards sound growth plans and improved profitability - we work with you long-term, covering all financial functions in your company on a regular basis. Head your business towards success, while you rely on sound financial leadership along the way.
MADE-TO-MEASURE SERVICES
Each business has its unique needs. We will tailor our service package and regularity depending on your lifecycle stage, growth strategy and industry. We will be there for you each step of the way through initial structuring of the business, financial performance improvements, fundraising efforts, M&A deals, battling cash crunch or debt renegotiation with the bank.
You can improve only what you can measure! A detailed understanding of the drivers of financial performance is the key to successful business outcomes.
Our Services
CFO-as-a-SERVICE
CFO as a service offers the full range of financial expertise on a monthly basis. This service is suitable for businesses in the growth stage, mature companies, medium and large enterprises. The service encompasses full analysis of the business to identify the specific requirements from a financial perspective and preparation of tailor-made service package covering Executive reporting and interpretation, Controlling, KPIs, Budgeting, Pricing, Profit analysis, and others.
FRACTIONAL CFO
Fractional CFO services cover a specific range (fraction) of financial functions in your business, tailored for each case. This service is appropriate for small businesses, requiring initial assistance with financial process structuring, pricing, reporting, and budgeting. CFO expertise is entailed on a mid-term basis to look through the company's development every couple of months.
CONSULTING CFO
Consulting CFO services involve provision of financial expertise for fundraising projects, M&A, preparation for exit, analysis of one-off projects, cost optimizations, cash crunch challenge, service/product restructuring, and analysis. This service is provided on-demand and is suitable for companies from all stages of the lifecycle, seeking dependable financial expertise.
Our expertise and services will grow with your company's needs!
---
Why choose CFO as a service?
Secure independent C-level financial insights
Build stable foundation for growth
Acquire actionable data for your business
Increase efficiencies on all operational levels
Secure sustainable financial health long-term
Procure affordable service, expanding with your needs
Access remote/digital service
Who we are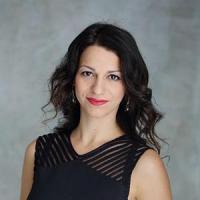 Diana Aladzhova
CEO/ Founder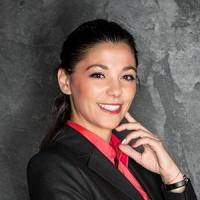 Marina Buchova
Chief Operating Officer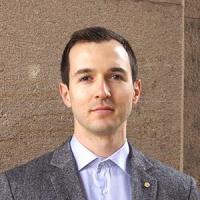 Angel Atanasov
Finance Manager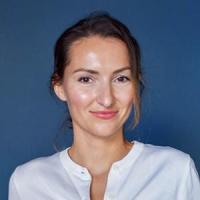 Emiliya Simidchieva
Senior Financial Analyst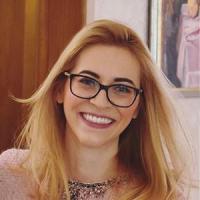 Tsveta Nacheva
Financial Analyst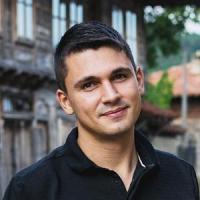 Martin Toshkov
Financial Analyst
Client testimonials
"Having been an investor and entrepreneur herself, Diana understands what's important to founders. Her team takes the time to learn about your business and is on a mission to help you understand and structure your company's CFO function. Don't expect any fluff or long PowerPoint presentations that feel like you've commissioned a Big 4 consultant. Instead, you'll get actionable insights that get implemented right away, and you won't waste your management team's time in the process. Our whole team was impressed and delighted by the quality of the action plan and materials that CFO Insights delivered. We're excited to be working with them and can't recommend them enough!"

Tatyana Mitkova, Founder & CEO
"As experienced CFOs, we knew that Diana and her team would help us improve our cash flow forecasts, controlling processes and management reporting templates. Our expectations were by far exceeded by the professionalism and proactivity of the entire team. CFO Insights managed to make accounting and finance controlling look "almost" fun (and this coming from and engineer ...). Overall a great learning experience and a sustainable partner relationship we will continue developing in the future after the initial CFO audit."

Emil Novakov, CEO & Co-Founder
"Our company operates a highly innovative AI-powered Behavioural Intelligence Platform. We are based in Munich, Germany, and worked with CFO Insights during our fundraising period to evaluate and review our financial model and growth plan. Post-investment we continued our work together to structure financial reporting, budgeting, and monthly monitoring and reporting. We currently rely on the CFO Insights team for monthly management of our financial function. We can fully recommend their services."

Dr. Patrick Oehler, Managing Director & Co-Founder
"Working with CFO Insights has made an enormous difference for our company, especially during our fundraising process, because it instituted important forecasting, monitoring and reporting processes which are essential to enable growth. The CFO Insights team is composed of great professionals who develop a deep understanding of the organization and dedicate a lot of time for personalized support. In their face we have a great ally and we know that we can fully rely on them for anything related to financial management and strategic planning."

Iva Gumnishka, CEO & Founder
"I've always been extremely skeptical about 'external consultants' that care enough about your business to likely deliver the best outcomes and value for your company. And especially to do so with amazing professionalism while consulting another 179 clients at the same time... Diana and "CFO Insights" completely shattered this belief of mine and give Ucha.se tremendous added value! I highly recommend."

Darin Madzharov, CEO & Founder
"As a deep-tech AI SaaS startup, based in Germany, we're always looking for exceptional investors and supporters. Having a professional financial planning assistance and reporting elevated operational processes (reporting, forecasting) and will prepare us for international investors as well as provided sufficient financial operational excellence for internal ones."

Christoph Hohenberger, Managing Director & Co-Founder
"Not only did they provide expert financial analysis but also identified urgent needs and helped us set up our financial roadmap so we can reach our goals as smoothly as possible.

CFO insights has proven to be the best service for a pre-market company, like ours."

Angela & Gergana, Founders